PROGRAM GOALS
To provide an opportunity for kids to participate in sports, to have fun, and to develop physically and mentally.
To promote a team setting and atmosphere that emphasizes recreation, sportsmanship, and cooperation.
Measuring success not by the number of games won, but by the increased skill development and level of enjoyment of each individual player.
Promote a positive play environment by keeping winning in perspective, where the child comes first and winning second.
To make sure all players equally participate in all practices and games.
To afford participants opportunities to play various positions and learn about the role each position plays in the total team effort.
To offer participants an opportunity to share in team leadership and decision making.
To provide opportunities for participants to experience success whether it is simply receiving a pass, making a throw-in, dribbling, kicking a goal, etc.
To teach and reinforce positively rather than to criticize or belittle.
To promote sportsmanship and teamwork in a safe and fun environment.
BOARD MEMBERS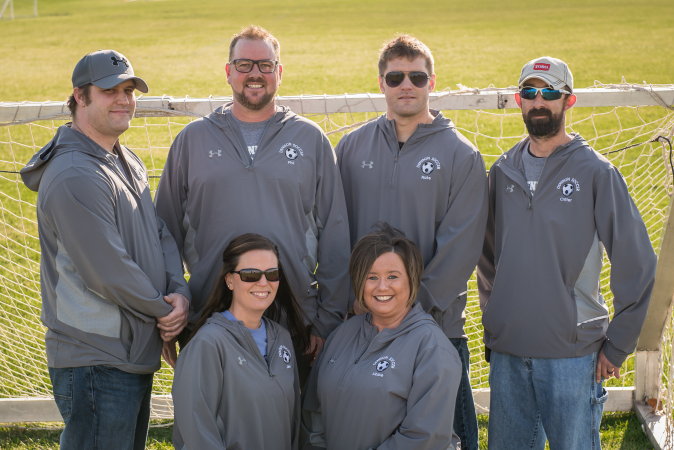 Nick Desy - President
712-269-4218

Nate Desy - Vice President
402-212-2773

Jen Hartwig - Secretary
712-269-0398

Libbie Schillerberg - Treasurer
712-269-9643

Phil Weiman - Member
712-269-0380

Chris Ball - Member
712-269-3411